Last Updated on
Whew, have we been hard at work to bring you these deals. So what have we been up to? We've been scouring every nook and cranny of the internet to uncover the absolute crème de la crème of deals on curved gaming monitors. It was a wild ride, we can assure you.
But here's the good news: we've got the goods. All the prime deals on curved gaming monitors, neatly compiled just for you. No need for you to go and spend your precious time. Just peruse our specially curated list, spot the deal that screams "Pick me!", and boom! You're one step closer to diving deep into your gaming universes.
Best curved gaming monitor deals
Save $150 Now!
Samsung 32" Odyssey G65B gaming monitor
QHD 240Hz 1ms (GTG) HDR 600 Gaming Hub 1000R Curved Gaming Monitor,Black
Save $260 Now!
LG UltraGear QHD 34-Inch Curved Gaming Monitor 34GP83A-B
Nano IPS 1ms (GtG) with VESA DisplayHDR 400, NVIDIA G-SYNC, and AMD FreeSync Premium, 144Hz, Black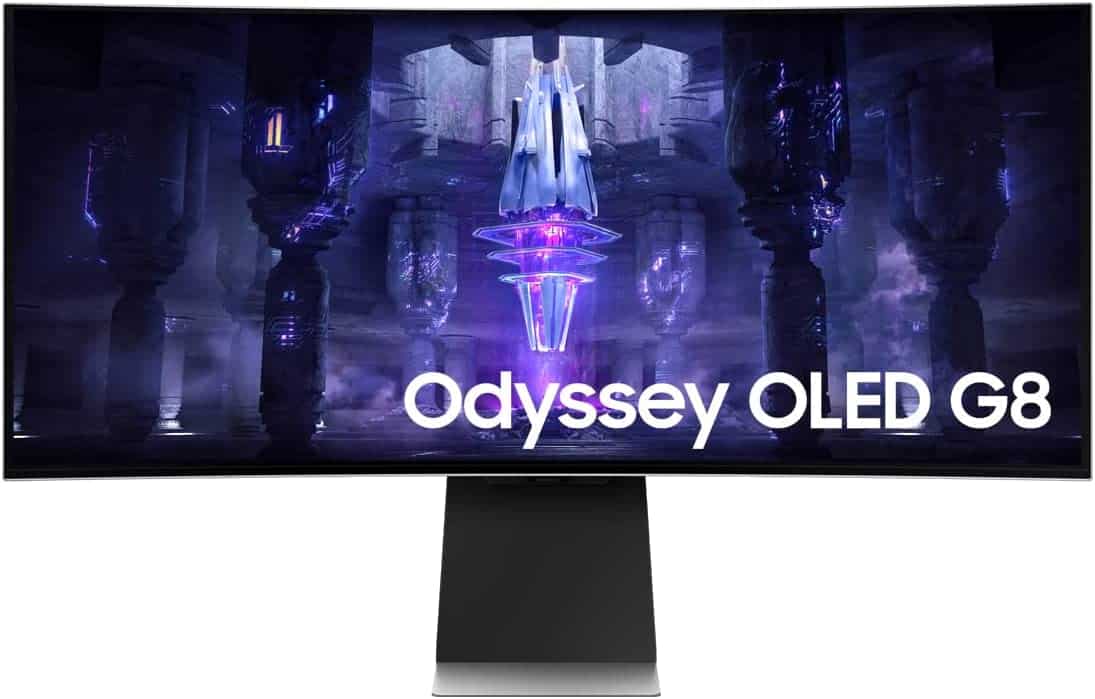 Save $207 now!
SAMSUNG 34-Inch Odyssey G85SB Curved Gaming Monitor
Save 23%
AOC – G2 Series C27G2 27″ Monitor
G2 Series C27G2 27″ LED Curved FHD FreeSync Premium Monitor (DisplayPort, HDMI, VGA) – Black/Red
24% off
Dell Curved Gaming Monitor 34 Inch
Curved with 165Hz Refresh Rate, QHD (2560 x 1440) Display, Black – S2722DGM
*Prices are subject to change. PC Guide is reader-supported. When you buy through links on our site, we may earn an affiliate commission.
Learn more
Where to find the best curved gaming monitor deals
Well, your best bet is to start with the websites of the top monitor manufacturers like Samsung, Dell, Alienware – they are the ones pulling the strings.
Then you can check big-league online stores: think Amazon and BestBuy – you know, the usual suspects. They're loaded with a diverse range of options, and yes, they often come with pretty cool price cuts. And remember, these folks love to surprise you with flash sales, so keep your eyes wide open and your clicking finger in prime shape.
Are curved gaming monitor deals worth it?
Oh, you bet they are! The allure of curved gaming monitors is irresistible, for us too. They pull you into the gaming world like nothing else. Now, imagine grabbing one of those at a bargain price. Knees weak and arms heavy.
Getting your hands on a stellar deal for a curved gaming monitor not only guarantees your gaming sessions are top-notch but also leaves you with extra change to pimp out the rest of your gaming rig. And don't worry, these deals cater to all gamers, pros or casuals. Everyone is equal when it comes to the best curved gaming monitor deals.
How long will Fathers' Day curved gaming monitor deals last?
Father's Day is knocking at the door. It's scheduled for the 18th of June this year. If you've been mulling over the idea of gifting a curved gaming monitor to your gamer dad (or treating yourself, no judgment here), there's still time to make it happen.
So, you've still got a good two weeks to sift through these deals and land the perfect pick. But don't dawdle. Remember, these Father's Day discounts have a limited shelf life. So, jump on this bargain bandwagon while it's still in town – but don't rush. Take your time to pick the deal that really fits you like a glove.